I would like to present my newest cross stitch pattern.
This time it's a lovely replica of an antique hand painted border design featuring a cross, and pink roses.
The pattern has also been modified without the cross, and would make a beautiful curtain pelmet, or table cloth decoration.
The small roses are so pretty and could easily be used to decorate cards, or in a spot sampler.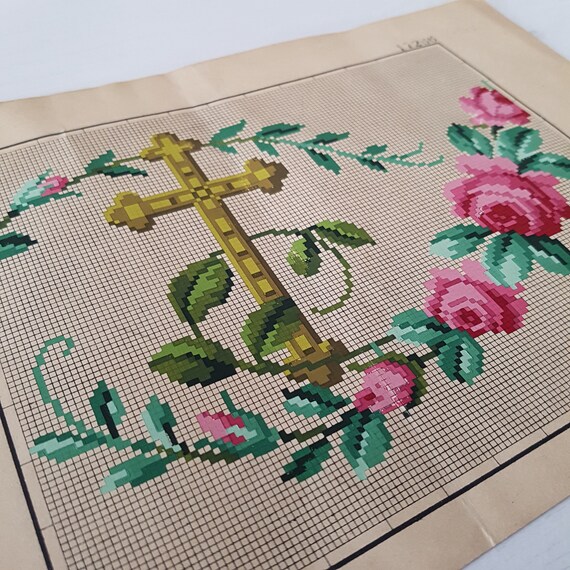 Antique, hand painted embroidery pattern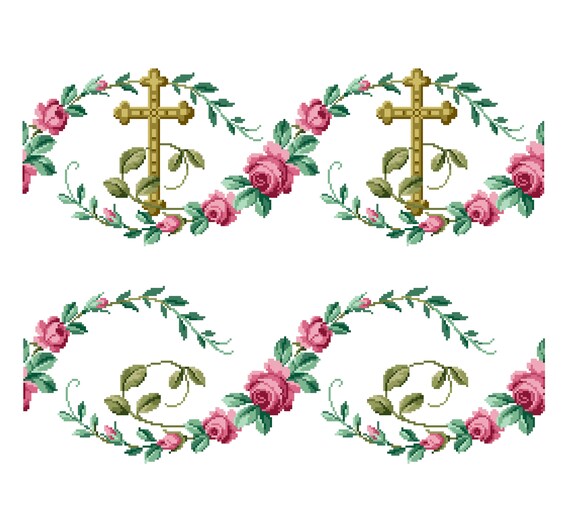 Available on:
ETSY
,
Makerist
,
website